SINGOLA BACK TO LIBERTY
Art Nouveau room, a vintage atmosphere with a refined Italian design.
Free Wi-FI, flat screen TV, tea / coffee maker, wardrobe, desk, luggage rack, double pillow.
Bidet Shower with crystal box Towel radiator Hair dryer Set of bath products Shower gel and Shampoo Ortigia Vegetable Soap Codeconcept Bathing cap Sponge slippers.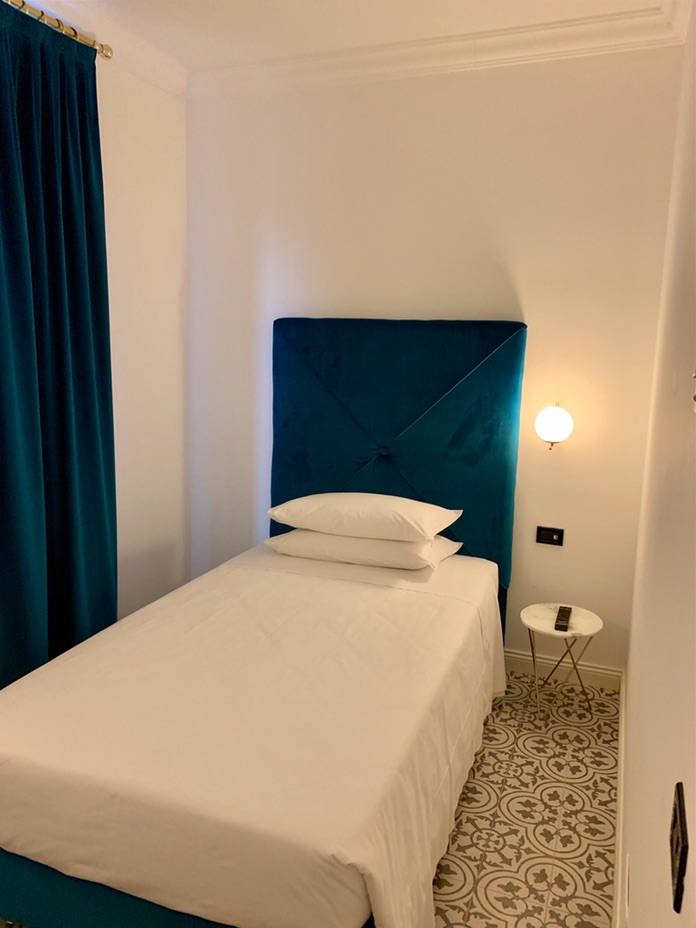 Some rooms have balconies